Electrical engineering is a branch of engineering that deals with the research, design, and implementation of electrical, electronic, and electromagnetism-based equipment, devices, and systems. After the commercialization of the electric telegraph, telephone, and electrical power generation, distribution, and consumption in the later half of the nineteenth century, it became a distinct occupation. Here you can read about the Practical Concepts, Basic Formulas for Beginners most important Electrical Engineering Knowledge Interview Questions and many more regarding Best Website for Electrical Engineering.
BY
QA QC in Construction
Method Statement for Earthing and Lightning Protection System | Grounding System Installation In this article today we will talk about ...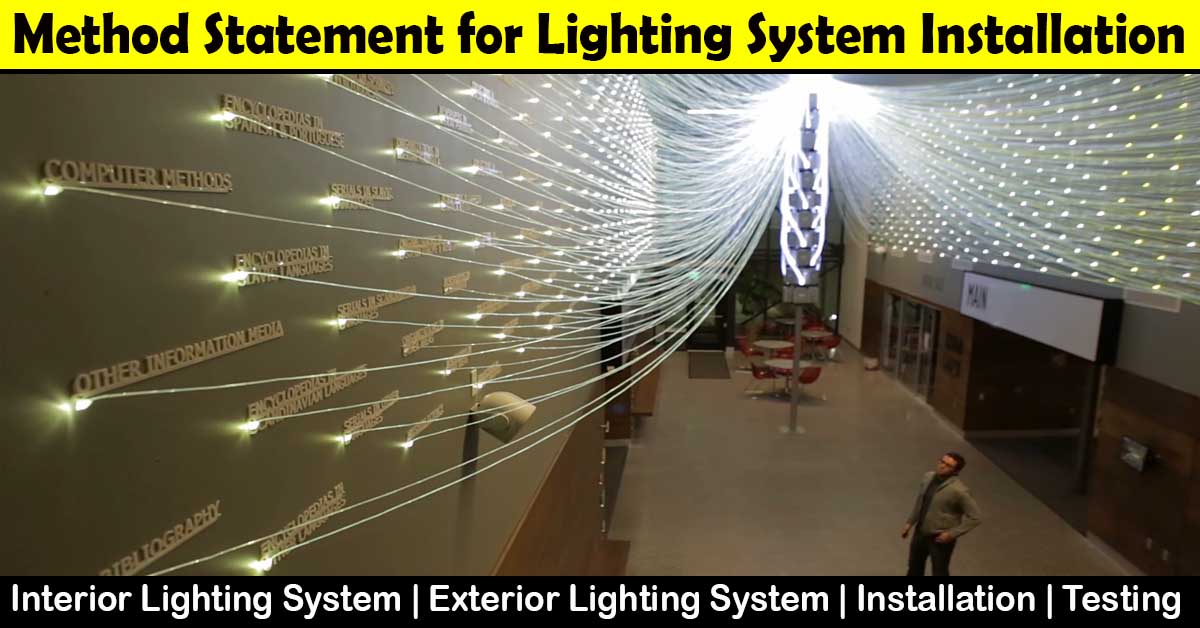 BY
QA QC in Construction
Method Statement for Interior and Exterior Lighting System Installation | Interior Lighting System | Exterior Lighting System In this article ...